MYHIXEL Method
Overview
MYHIXEL method combines the stimulation device and 'Play' mobile app with its gamified and personalized climax control training programs for the treatment of premature ejaculation and climax control.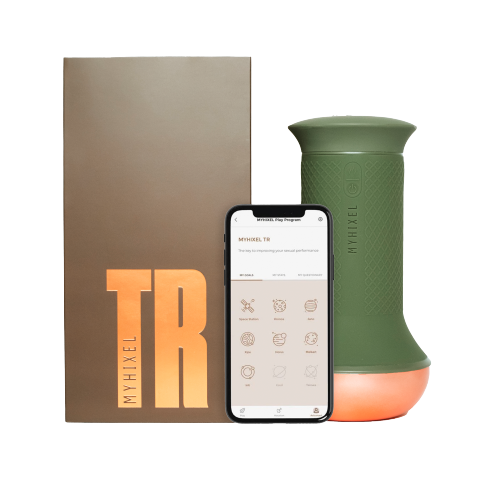 Helpful Articles
Use it or Lose it: The Benefits of Masturbation
In this article Patrick Carpenter, Pharmacist discusses the benefits of masturbation to maintain or improve penile functionality.
More
Premature Ejaculation: Symptoms, Causes, and Treatments
Dr. Beilan discusses premature ejaculation and how men who seek help, and are willing to work towards their climax control goals, can definitively improve their sexual performance.
More
MYHIXEL Devices
The first solution to control your climax.