What is Low Testosterone?
Low Testosterone, also referred to as "Low T" or hypogonadism, is defined by a man's testosterone levels decreasing to low levels and causing unwanted symptoms. Low T can lead to bothersome symptoms such as fatigue, weight gain, low sex drive, and erectile dysfunction (ED).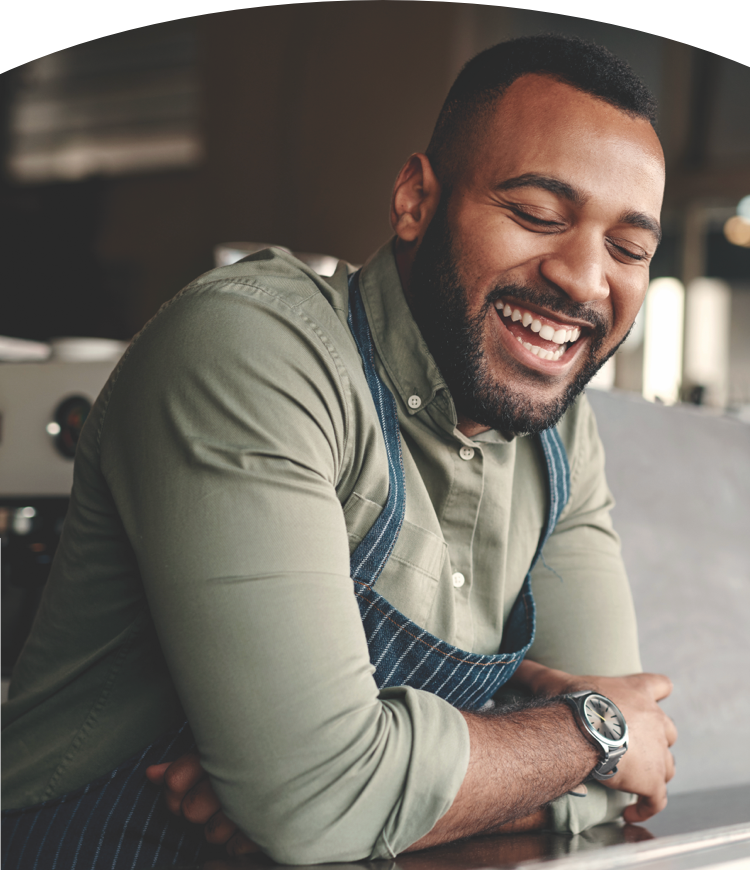 Still have some questions?
Say no more.
What are the causes of Low-T?
Is there more than one kind of treatment?
What are the symptoms or indicators of Low-T?
How menMD can help
Since testosterone therapy requires a level of dedication, you should feel comfortable with the therapy you choose. menMD will work with you in coordination with your physician while starting your testosterone therapy to ensure treatment success. Whichever Testosterone Therapy choice, you should always choose the therapy based on both you and your physician's experience and preferences.
Connecting guys to whatever they need.

Treatment

Support

Community
Treatment Options for Low-T
The good news is – there are plenty of options for treating low testosterone. menMD has both prescription and non-prescription options available. Dive in and learn which ones might work best for you.
Compare the details
There's a lot to choose from when it comes to Low-T treatment options. Select up to three products and use the button below to compare.
What about erectile dysfunction?
Is your low testosterone and erectile dysfunction connected? If so, erectile dysfunction therapies are also available through menMD. From pills and injections to FDA approved devices, menMD has your options covered.